We hope you've had a great first quarter of 2016! 
We appreciate that it's a very busy time as it's financial year end.
Financial Year End
If you, like many busy SME's have diligently stored your receipts throughout the year or part year and are now facing the overwhelming task of sorting through them and compiling a spreadsheet and inputting the details ……… Don't panic, because we are here to help you.
We will happily take away this painful job, so that you can focus on  what you do best!
Reclaim some of your precious time  – you deserve it!
Give Sandy a call on: 07714 590948 or Jane on 07969 259412
Digital Corsham
We were thrilled to be asked to support Digital Corsham with their open event in conjunction with the Corsham Means Business Show at Hartham Park, Corsham on the 16 March.
The show was a great success and there was great interest in the Digital Corsham event, where visitors were introduced to the space Corsham Institute has dedicated to develop Digital Corsham.
Visitors were offered the chance to give their opinions and thoughts on what events and sessions they felt could be held in this beautiful room. The Digital Corsham and Corsham TV team were on hand to answer questions, and the day went extremely well.
See photos at the end of this article.
Corsham Means Business Show
We enjoyed the show which began with breakfast hosted by Inspire and a superb and inspiring session with Paul Goodenough, CEO of Aerian Studios. Hartham Park is a wonderful venue and we always enjoy meeting new businesses here.
Natalie Kate Moss Trust
We are thrilled to be working with the Natalie Kate Moss Trust this year, our chosen charity. Plans are under way for events supporting this worthy cause for later this year – we will keep you posted.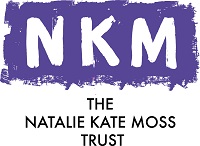 Photos from the Digital Corsham event