What a beautiful sunny day…….
Our work with Smart Villages Initiative
We thoroughly enjoy our work with the Smart Villages Initiative team, and it's been a busy couple of months in respect of logistics. We have been tasked with organising international transfers, visas, hotel reservations and administrative support to the Smart Villages team for their workshops in South Africa and venues in Europe for meetings.
If you would like to learn more about the Smart Villages Initiative either follow them on Twitter @E4SmartVillages or www.e4sv
We would like to introduce you to the  Natalie Kate Moss Trust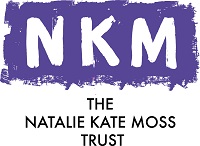 "The Natalie Kate Moss Trust is a charitable trust which was set up in 2012 in memory of Natalie Moss who suffered a sudden brain haemorrhage at the age of 27. The trust has two main objectives, to support the research into Brain Haemorrhage which is currently taking place at Manchester University and to provide support to students who have suffered a brain injury through their university lives.
 We hope to turn the tragedy of losing an incredible young woman in the prime of her life into something positive.  We hope that Natalie's memory will live on through each and every fundraising event and assure our supporters that every penny which they raise will go into the fantastic causes which you can read about" ……..    go to  http://www.nataliekatemoss.co.uk/about-us/
 We are very much looking forward to supporting the NKM Trust throughout the year.
We hope to see you soon…..
We have a busy engagements agenda for the next few months, and hopefully we will get to meet up with some of you at the following events:
8th March – International Women's Day Expo –  Bowood Conference Centre. We will be there for the whole day, plus we will have a pitch in the 'marketplace' from 9am until 11am. We would love to meet you. We have new marketing material we would like to share with you along with cupcakes to celebrate PA To Go's 3rd Birthday!
16th March – Corsham Means Business – Hartham Park, Corsham. We will be there all day, enjoying the Breakfast meeting, informative stands, meeting SME's, drop-in sessions, key note speakers and Q&A. This was an excellent event last year, and we look forward to meeting with you.
At PA To Go, we strongly believe that if you focus on what you do best and let us assist you with the rest, you will grow your business.